EDIT: Thank you all for your valuable input. Please check the NEW THREAD with the updated parameters.
Hi guys,
Now that VIP-4 has been submitted, we've started looking into updating the daily XVS rewards breakdown with a model that favors XVS holders.
To kick off the discussion, have a look at the below breakdown that DekaAnra put together. We can use this as a 'guide' / starting point, and will take into consideration your feedback and thoughts before submitting this.
UPDATED BASED ON FEEDBACK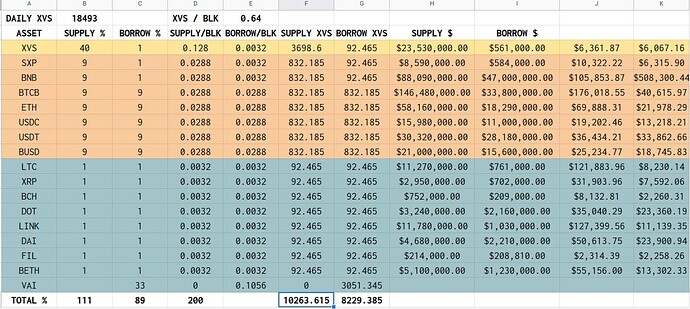 Looking forward to your comments!