Winter is coming,
Venus protocol is on the verge of implementing the stability fee, you still have time to repay your debt at a discount. Liquidity is quite thin only $1.5 million on Binance order book at par or above. Only $820,000 on Pancake swap and over $169 million VAI mint that needs to be repaid.

A lot of intelligent private investors have removed liquidity from the market which could create a short squeeze/margin call situation.
The minted VAI will incur a stability fee which is effectively continuously accruing interest that is due upon repayment of the borrowed token.
Each adjustment of the stability fee will require a VIP, which as we know can take a few weeks to pass, if the rate is set at 40% how many weeks can you survive?
Downward pressure is already biting, and with a lot of VAI already in private hands, it might be time to get out while you can, some of you where happy to sell at $0.70 will you be happy to buy it back at $1.30?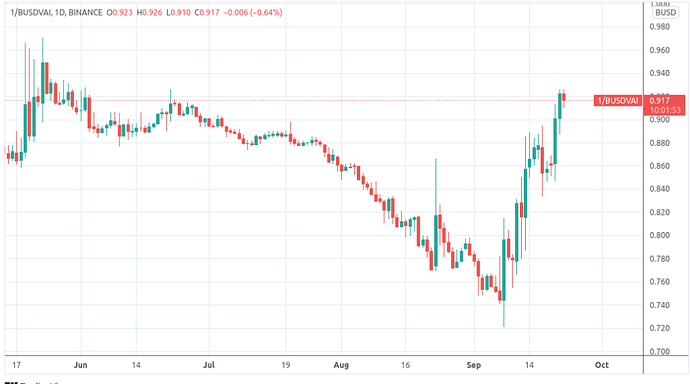 If we get another downturn in the Crypto markets a lot of people could well be liquidated out of their VAI position.