I get that some people dont like getting educated but this is too far, banned for explaining what reserves are.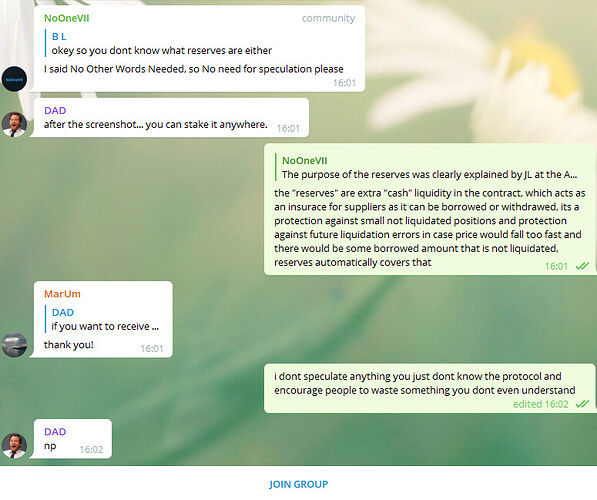 Not understanding what is "reserves" and encourage people to burn all of them in a twitter post and pinned message to boost XVS price is kind of absurd for me, what is this a pump/dump group ?
and just again at a Venus source code level, reserves are insurace for suppliers against malfunctioned liquidations and not liquidated small positions that is unavoidable to have some.