After sending the busd borrowed in error back to venus…
Why was venus busd listed in the metamask…
At first, I was just thinking about where to find the wrong busd coin, where I could find 2000busd, but when I found out that the venus protocol wasn't working, I could lose it, so I'm eager to see if the venus protocol works properly. Is there anything I can do?
1.
this is my metamask wallet.
'B' is venus busd address.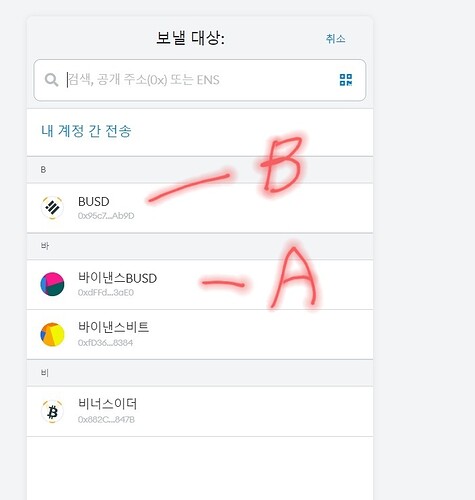 my incorrect work
https://bscscan.com/tx/0xb479cb2a65fea3a780e385b106ab005165ec6438833711e6b24e4e540b5baad6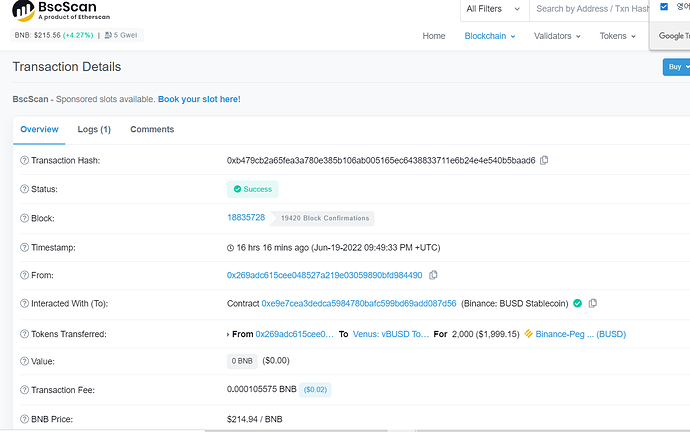 How could sending the wrong coin be so fatal?
If it's a program problem, it should be fixed.
I think anyone can make this mistake.
Why is this fatal address exposed?
What should I do?
and
Where can I find the busd sent by Venus protocol?
Please help!
Young daughters have no qualms. I'm just sorry.
I sit at the computer for days to solve.
In the process of trying to solve it, I also found this community…
I have learned a lot
Tears come to my eyes at the thought of losing my precious assets, whether small or large.
Please help me!!