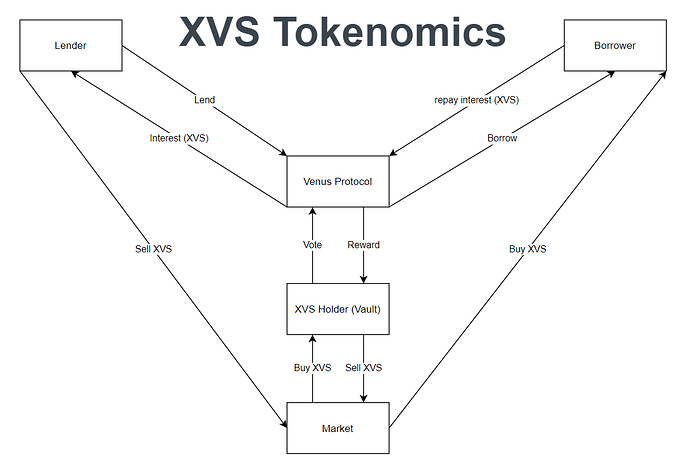 discuss new tokenomics to solve old problems (demand to buy ):
Stop distributing XVS. Fixed supply 12,500,000 XVS.
Borrowers must buy XVS to pay interest.
Lenders provide liquidity to receive interest in XVS.
XVS holders get revenue share.
What problem can be solved?
Avoid inflation for XVS.
Create demand to buy XVS.
When borrowers borrow more, they buy more XVS and vice versa.
How to calculate interest on XVS?
For example, if you borrow 1BNB, how much % is the interest calculated by XVS?