Hello everyone,
I want just to bring your focus on some data i checked out and use them to consider the sustainability of XVS Tokenomics.
I snapshotted the Venus lending markets in 2 random days in the last month:
13.04.2022 (some coins are missing but not relevants)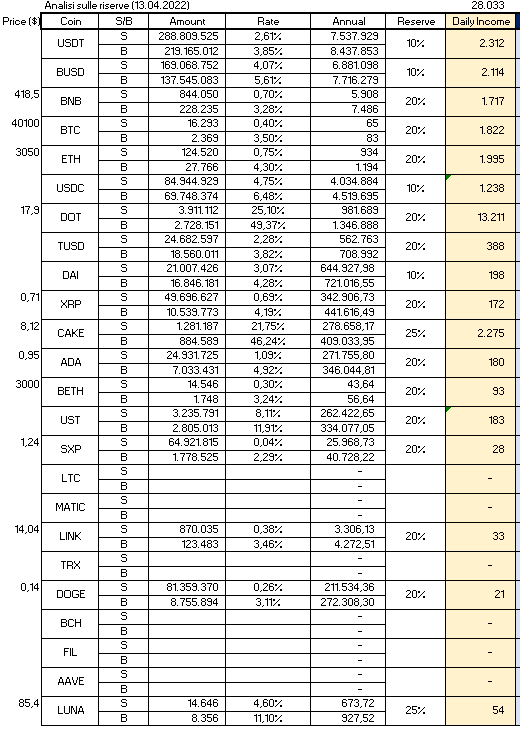 02.05.2022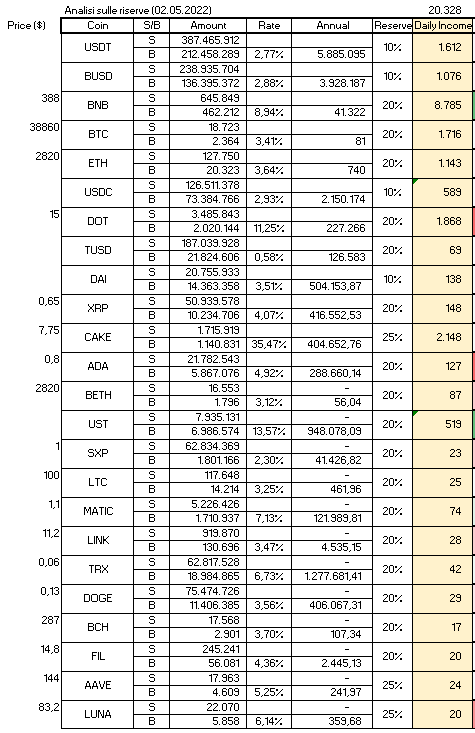 What we desume from this analysis?
Venus actually generates new reserves for an amount between 20 - 30 K$ daily;

Coins that produce more revenues for the platform are the ones who have highest external (from Venus) staking/earnings APY (CAKE) or those that can be used for external purposes/launchpads (BNB-DOT);

Taking data from point 1 we can desume that quarterly the protocol produces something more than 2 M$, of which 400K $ will be used to burn XVS and 400 K$ for staking rewards. These 2 elements are the profit for the investors (800K$ quarterly).
On the other hand the protocol issues 6.800 XVS every day, that means 610 K XVS quarterly (around 5M $) and this is the cost for investors to incentive the usage of the protocol on the crypto lending market (with a net loss of 4,2M$ quarterly).
In this moment the price that would balance the above incomes and costs is around 1,30$ per XVS.
Conclusions
We should focus on 2 different aspects
Reason and decide on which coin add to the listings in considerations of them "external incentives" to increase platform revenues;

Decide how to decrease the XVS distribution incentives to lenders/borrowers. It could be gradually and generally by cutting a certain percentage on all the coins every certain period of time or, what i think is better, review and vote coin by coin how to adjust the XVS distribution incentives. For instance, i don't think a CAKE supplier/borrower are interested in getting a 0,6% interest in XVS considering that that APY is almost always over 50%. It would be a 50XVS saving per day.