Venus Has been plagued by bad debt
We are still suffering from a massive over hang of bad debt, with the recent disorderly deleveraging in VAI debt, only 2m got liquidated which was just under 2% of the outstanding VAI mint, but yet we saw a price swing of 18% on a 1 hour candle and 33% for a daily move.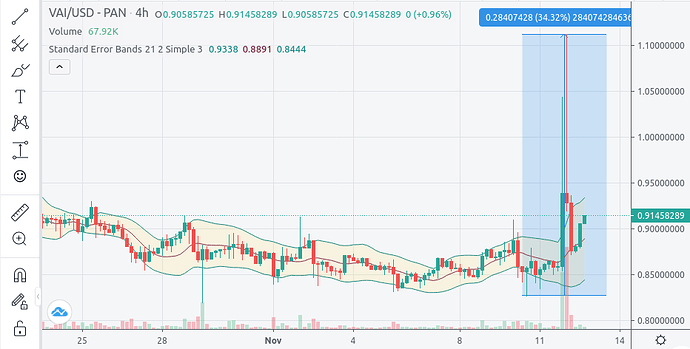 Things could get very ugly, I haven't thought through the full ramifications of this yet.
VAI minters maybe right in thinking they can't all get liquidated, as there is not enough liquidity to wipe them out to the benefit of the liquidator.
We have also lost a vital asset in venus.finance which made seeing liquidations very easy, besides from running a node and manually queering the data does anyone have a replacement solution for this?
It also looks like weekly updates have stopped, maybe because there is nothing to update? Vault audit? stability fee? repayment of bad debt?
I saw @Danny post about VIP47 Support TRON on Venus and Withdraw reserve funds
So he is active just not doing weekly updates anymore.
Does the community want this? TRON? wouldn't we want better assets like AVAX, SOLANA, or even SHIB at this point?
Did someone get paid from TRON for this?